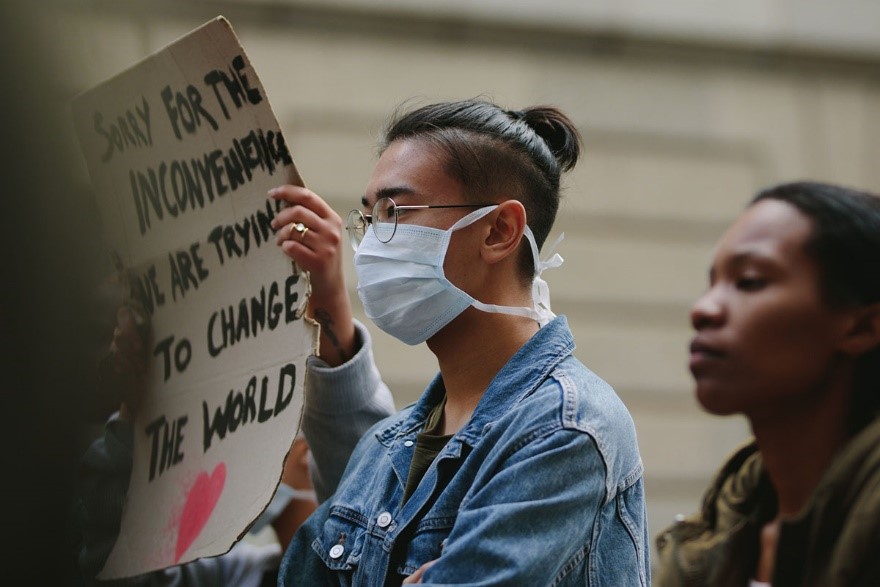 Most Business Policies Cover Riots, Vandalism and Civil Commotion
09/03/2020
Different policies cover different kinds of damage to property.
When protestors gathered on the streets of our cities to speak out against the brutal killing of George Floyd, in many instances peaceful demonstrations turned into scenes of violence, vandalism and looting. The damage done to businesses is estimated at $25 million nationwide at this point.
Here is an overview of the different policies and coverages that may be available to business owners for claims related to these events.
Vehicles
Automobiles are covered under the optional comprehensive portion of an auto policy. This provides reimbursement for damage to the vehicle and its contents caused by fire, falling objects, vandalism or rioting.
Comprehensive coverage will also reimburse you if your windshield is cracked or shattered. Some companies offer glass coverage without a deductible.
Buildings and Personal Property
Damage to the physical plant of a business and its contents caused by fire, riots, civil commotion or vandalism is covered under virtually all Business Owners Policies (also known as BOPs), whether written as named peril or all risks policies.  Damage to windows, doors, light fixtures and other items that are part of a building should be covered under the building property coverage included in the policy. Often, however, coverage for plate glass windows is sold separately.
Business income coverage
Businesses that are forced to suspend operations or limit hours due to rioting may have coverage for the loss of income under business income insurance — also known as business interruption. However, this is only triggered if there is direct physical damage to the premises. There may also be a waiting period, typically 72 hours, which acts as a deductible, before coverage starts.
Civil Authority Coverage
However, in addition to losses arising from direct damage to your premises, business income insurance typically includes civil authority coverage as well, which provides loss of income that occurs because access to your premises has been prohibited by civil authority, such as a government entity. Access must be prohibited due to damage by a covered peril to property, not located at your premises.
The standard insurance wording reads:
When a covered cause of loss causes damage to property other than property at the described premises, we will pay for the actual loss of business income you sustain and necessary extra expense caused by action of civil authority that prohibits access to the described premises, provided that both of the following:
1   Access to the area immediately surrounding the damaged property is prohibited by civil authority as a result of the damage, and the described premises are within that area but are not more than one mile from the damaged property; and
2   The action of civil authority is taken in response to dangerous physical conditions resulting from the damage or continuation of the covered cause of loss that caused the damage, or the action is taken to enable a civil authority to have unimpeded access to the damaged property.
Civil authority insurance covers income lost during a defined and limited time, typically four weeks. You can extend this time period by paying an additional premium.
Extra Expense
Companies that incur extra expenses to continue operations while the insured premises is being repaired or replaced may be insured under the extra expense coverage provided in most property policies. Typically, this coverage is afforded for costs incurred to reduce a covered loss of business income.
This article based in part on an interview with Loretta Worters, vice president, media relations for the Insurance Information Institute (I.I.I.). 
© SmartsPro
---